Heavy Habit tape release with Unknown Rockstar and Contact Mike at Aotea Gallery, Great Barrier Island, 20th of May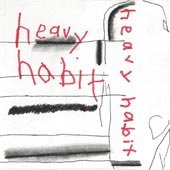 2pm
Heavy Habit are hosting an exhibition, Hand Made Music, at the Aotea Gallery on Great Barrier Island, on the 15th to the 28th of May.
On the 20th they'll be having a release gig for their new release on Dubbed Tapes at the gallery. The artists playing will be
Free entry/free tape
ALL AGES
Aotea Gallery is at 80 Hector Sanderson Rd, Claris, Great Barrier Island, 0991.