Postmoderncore website goes online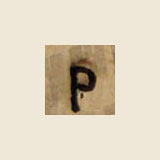 Welcome to the postmoderncore website. postmoderncore is a label for the projects that Tangent Precipitate, Cyberphobe, and Voodoo T Savage are involved in. The website contains full length full quality mp3s of the albums on postmoderncore, information about the bands on the label, and artwork associated with the bands. Comments are appreciated.
I'm currently in the process of uploading three more albums from Tangent Precipitate, "Wood, Brass, Nylon", "Disturbed Bits #006" and "Broken Aesthetic".