Postmoderncore albums all as mp3s on Sensoryresearch.com soon. Free Speech for Sale soon to be released (and mabye a Cyberphobe album also)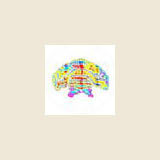 Due to a new hosting arrangement, shortly all the albums on postmoderncore will be available for direct download from this website - making downloading easy, dl manager friendly, and high speed. Also the "Free Speech for Sale" CD (featuring Cyberphobe) is finished, and the last of the art is just being done before the release is ready (as I understand). Also rumour has it an album by Cyberphobe may be coming out; and that the Stolen Art Gallery may have another set of art added to it. Keep watch for more news, music and surprises.
I don't currently provide streaming links, although you could copy the mp3 download links and paste them into your player to stream them. Please contact me if you would find streaming links useful.