Huge set of releases including Jeff Henderson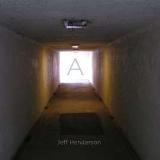 This is the last set of releases before I go to Korea. There are ten new albums available. Two of these releases are by Jeff Henderson. Jeff is an integral part of the New Zealand improvised music scene. He is one of the true master saxophonists; the founder of important venues for Wellington music; he has played with many great musicians such as Evan Parker and Han Bennink. Now postmoderncore is releasing Jeffs first two solo albums, A and Fuck You You Bureaucratic Fucks. Each of them is a recording of one of Jeffs live improvisations on baritone saxophone, and both of them are astounding pieces of music.
The other releases are: stark raving mad at the end of time, a mad lo-fi compilation; Richard Whyte's wireless, an album of accoustic folk/country; two new Rick Jensen Trio albums of further free jazz explorations; The Shambolics album Drunk and Mean at the Cross Bar, punk rock of japanese proportions; live at the photospace 20th august 2004, with Robyn Kenealy's beautiful songs, Craig Irie's poetry, and The Unknown Rockstar doing his thing; The Unknown Rockstar solo piano double CD fake ivory; and Voodoo Savage's accoustic tour de force with The Insatiable Opium Cowboys, hillbilly at heart.