Release of postmoderncore retrospective compilation, and shopping cart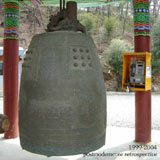 I have released a retrospective compilation to celebrate postmoderncore's fiftieth release, and fifth year as a label. The compilation is a great way to find out the wide variety of sounds, artists, and styles that postmoderncore offers. It is only available for download currently. It will be available for purchase soon, hopefully in a couple of weeks.
I have also set up a shopping cart for postmoderncore, to ease the buying of multiple albums from us. And unfortunately, I have had to put the prices of the albums up, because the US dollar has gone up substantially against the New Zealand dollar since I last set the prices.