New logo, and postmoderncore mp3s moving to archive.org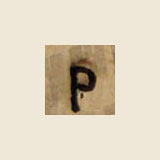 well as you can see I've created a new logo for postmoderncore... if you want to, send me an email and let me know know what you think of it, if you love it or hate it.
also, I'm most of the way through moving the mp3s of the postmoderncore releases to archive.org. you can read and write reviews there, and find music from many other great labels and artists. however, there is more information on the postmoderncore site, and you can only buy CD-rs from here.