Deep Earplug Music 3/Shake the Foundations 6 - 6th April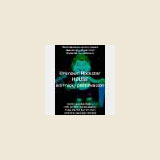 Deep Earplug Music 3/Shake the Foundations 6
Friday 6th April, 8pm. Koha entry (earplugs included)
Aaron Laurence Gallery, 326 Lambton Qy (downstairs)
Postmoderncore and the Aaron Laurence Gallery bring you Deep Earplug Music 3 and Shake the Foundations 5. The Deep Earplug Music series brings you sonic investigations for often uncatered to palettes. Shake the Foundations is a series of gigs bringing you the unusual and expansive acoustics of the vault space of Aaron Laurence Gallery.
The Unknown Rockstar uses and abuses instruments and other bits and pieces to amuse and bemuse audiences in Wellington and occasionally elsewhere.
Alex mackinnon as HOUSE = guitars and nails and tapes and alot of nothing.
eddi+nick/POSTINVASION = 2007!duo/tape science/de-lay/guitar/builtinsettings/bass/dial/feed/bowing747/rocket belts/crawlspaces/ex. Dunedin | Rory Storm and the Invaders as Invaders . Post Invasion is a deviance of. wanna make something of it? The Invaders started in Dunedin 2003 circumnavigating stafford st - noise 4/5/6 piece amplified electronic smash hits playing None/Masonic/Arc/Lines Of Flight/Elevator Shafts/head gear/pimped out korgs/sonic/kaos/strings/tape/vinyl/spaceguns.