Unknown Rockstar plays Bomb The Space, Happy, July 12th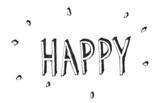 BOMB THE SPACE 2007!
Thats right cats come on down and rub your fur and pur purr purr!
this year BTS is running slightly differently to other years...in addition to organised sets each night there will be spontaneous set making and nightly provocations involving musician and audience participation....so come on down every night! listed below are confirmed performers...the list will certainly change, be added to and evolve throughout the week so the only way to really get it is to GET IT!
TUES 10 8pm
JOHN BELL (vibes)/ TOM CALLWOOD (bass) / ANT DONALDSON (drums)
ROD COOPER - (homemade instruments), KELLY CHOI (woodwinds) / ALEX MASSO (drums) / REUBEN DERRICK (saxes)
KRIS WANDERS (tenor saxophone)/ J HENDERSON (baritone, alto saxes)/ T CALLWOOD / J CALLWOOD (guitar)/ R CRANSON (drums)
plus more surprises
Wed 11
REMY (turntables) KELLY CHOI
FARMERS BEARD + JOHN BELL
RICHARD NUNNS (Taonga Puoro) ALPHABETHEAD / DAVID LONG
KRIS WANDERS / J HENDERSON / T CALLWOOD / J CALLWOOD / R CRANSON / A MASSO / PAUL BUCKTON / D DONALDSON
+ others
Thurs 12
RICHARD NUNNS / REMY
THE UNKNOWN ROCKSTAR / PUBLIC TOILET LTD. / KIERAN MONAGHAN
CHRIS PALMER (guitar)/ NOEL MEEK (moves)
LUCIEN JOHNSON / ALPHABETHEAD
PAUL BUCKTON (guitar)
MARK WILLIAMS
SIMON O'RORKE
+ more
Fri 13 RICHARD NUNNS / ROD COOPER
GLORY FCKN SUN - SIMON O'RORKE / ANTHONY MILTON / BEN SPIERS
JULIAN TAYLOR
THE KRIS WANDERS / JEFF HENDERSON URBAN STREET MUSIC PROJECT with K WANDERS / J HENDERSON / R DERRICK / B LATHAM (saxes) / T CALLWOOD / D DONALDSON (basses) / R CRANSON / A MASSO (drums) ERICA GRANT (violin, cello), AMANDA MCCLEAN (trombone) P BUCKTON / J CALLWOOD (guitars)
plus many more
Sat 14
SPIT (RYAN COCKBURN) turntables / electronics
ALPHABETHEAD / REMY (both turntables)
ROD COOPER
RICHARD NUNNS
ERICA GRANT
ALEX MASSO
WARWICK DONALD
ISAAC SMITH
REUBEN DERRICK
KIERAN MONAGHAN
PAUL BUCKTON
ROSIE LANGABEER
MANIMANIMA!
LUCKY FOODBAR
and many others!
tix $10 per night