Archive.org hosted Creative Commons works being pirated on Youtube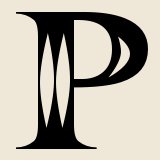 I've recently found works from Postmoderncore have been taken from Archive.org and posted on Youtube, with the video simply being black. As the works are under Creative Commons licenses, re-use of this sorted is permitted. However the videos are posted under the Youtube Standard License, meaning the poster is claiming full copyright. Also clear attribution isn't provided, and links back to the original album are not present, only a link to the Archive.org homepage. As such, despite it being against Postmoderncore's normal practices, I'm going to issue DCMA takedowns against these works.
Other Netlabels that use Archive.org should be vigilant, and watch for this kind of re-use, as the person or people behind this are using multiple Youtube accounts and have posted many many videos. Try searching for site:youtube.com "The audio from this video is from www.archive.org" on Google.
The Postmoderncore videos are http://www.youtube.com/watch?v=HJdQNs1FlUo and http://www.youtube.com/watch?v=hZmFrLU_saQ, however they may be taken down by the time you look at them.

I'd love to hear from anyone who has any insight into why this is being done. As there are no ads, I can't see how the posters could make money, and I can't see any other motivation for this.