FHTAGN at Chapel Performance Space, Seattle, 9th May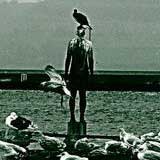 8pm Pacific Time
Unknown Rockstar is going to be one of the participants in a FHTAGN performance.
FHTAGN is an experimental, spatial music collective with a rotating membership of more than 20 participants from various musical disciplines, including members of Stalebirth, Uneasy Chairs, Chaotic Noise Marching Corps, Cabana, The Colour Out of Space, Sickletree, Moon Dial, and many others. Employing elements of chance-operations, free improvisation, polytonality, atonality and alternative conducting techniques, FHTAGN seeks to deliver a massively immersive musical experience in the traditions of Charles Ives, John Cage and Karlheinz Stockhausen.
For this performance, FHTAGN will surround the audience from every corner of the chapel, providing sounds from a wide range of instruments, acoustic and electric, playing both in unison and smaller combinations for a unique, open exchange of musical ideas and sensibilities.
In the Chapel Performance Space on the fourth floor of the Good Shepherd Center. 4649 Sunnyside Ave. N., Seattle WA, 98103. (SW corner of 50th & Sunnyside in Wallingford, Nearest Metro stops: 16, 44, 26). There's a Facebook event.