Release of "Extension Cord Symphony 9" by Dead Air Fresheners and "Sweet Release" by Tangent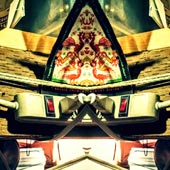 Thanks to Oregon and Washington based Dead Air Fresheners for releasing Extension Cord Symphony 9 with us. "We played electronics through chance indeterminists techniques. Do not talk about this recording with anybody or you will not get the one million dollars. you thank."
Also Tangent has released Sweet Release. Muffled and baffled.