S. Engelbrecht / C. Wratt, William Henry Meung, Terracotta Cat, Unknown Rockstar at Audio Foundation, 8th of September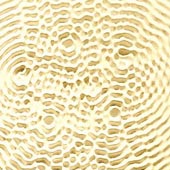 8pm
A night of experimental music and sonic art from around Aotearoa!
Stephanie Engelbrecht and Chris Wratt are sonic artists from Wellington, NZ. In this performance they will use percussion instruments, amplifiers, contact microphones, and field recordings to explore minimal musical microcosms with maximal methodicity.
The music of long-serving southern experimentalist William Henry Meung is not rock or pop, nor is it jazz or dance or classical. It is not noise, but it is here to destabilise notions of what works. Largely working with redundant, recycled, broken and/or revived electronic equipment, Meung's is a search to find the music in the detrital things which surround him. In a pursuit of sounds which please, Meung and those along for the ride negotiate new and unique places and moments. Since 1998, he has recored and released a dizzying array of original and compelling material, omnivorously employing anything which comes to hand: borrowed and broken pianos, laptops, cellphones, homemade oscillators, tape loops, circuit-bent electronics. Since 2010, Meung has been a regular fixture of Dunedin's underground art/music community where he performs solo and in groups including Volt, Horse Head Nebula, The Ladder is Part of the Pit.
Born on a cold rainy morning on the second day of the final instalment of CampALowHum, in the humid, sweaty embrace of the renegade room, Terracotta Cat channel cosmic energy into improvising sets of astro-jazz. J.Y Lee: Saxophones, Flute, Effects, etc. Scott Kendall: Bass, Effects, drum machine app, etc. Kenji Iwamitsu Holdaway: Guitar, Effects, etc.
Unknown Rockstar is the current alias of one Sam Stephens. He is an instrumental performing and recording artist who works with known, unknown, and experimental elements to create recordings of interest for those curious about potential manifestations of sound.
$10. ALL AGES.
Audio Foundation is at Parisian Ties And Belts Sub-Basement/4 Poynton Terrace, Auckland 1010. There's a Facebook event.