K Porter/C Reider Split Tape Release with guests Septithe at Snails, 28th of January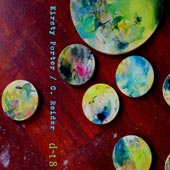 7pm
DUBBED TAPES is releasing a split tape featuring Chris Reider and Local Wah-master Kirsty Porter.
Pop along for an early-ish set from Kirsty with long-time co-collaborator Sarah Bingle and Rob Thorne followed by the BBQ Doom trio SEPTITHE fresh from the broiling storage containers and shipping crates of Auckland!
Performance start at 7pm ON THE DOT! being on time is really cool. KOHA entry.
Snails is at 103 Taonui Street, Palmerston North. There's a Facebook event.