Unknown Rockstar plays Garrison's stream thing, 27th of March NZT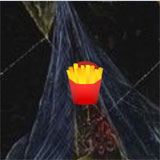 Unknown Rockstar has contributed a performance to this event coming up this weekend. All of Garrison's shows I've ever been to have been wonderful and off the wall, both in person and online. Recommended.
There's a Facebook event, stream details will be posted to that event.